Fall is here, and that means we can drink all those hot drinks we've been avoiding during the warm months! Hot Chocolate is a popular cold drink, but we save that for winter months. Slow Cooker Apple Cider is delicious and so easy to throw together. It's perfect for cool weather!
Make these adorable
Caramel Apple Bites
to go with them and you'll have the perfect fall pairing!
What you need
3 quarts apple juice or cider
1 apple sliced
1 orange sliced
2 cinnamon sticks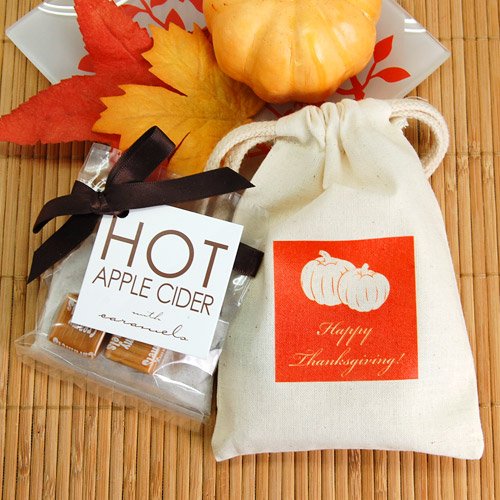 Apple Cider Drink Mix in Personalized Natural Cotton Favor Bag

PanSaver Slow Cooker Liners with a Sure Fit Band, 4 Count, fits 3 qt to 6.5 qt

How to make Slow Cooker Apple Cider
In a 5 quart slow cooker, combine the cider or juice, apple slices, orange slices, and cinnamon sticks.
Cover and cook on high for 2-3 hours, or until the cider reaches the desired temperature.
If you really want to make your presentation pretty, you can add some garnish. I like to add an orange slice to the edge of the cup, and a stick of cinnamon in the cup. It not only makes it pretty but gives it that final kick to the drink.
Apple Cider is one of those drinks that are perfect for a cool evening to just drink on the front porch. I've had so many wonderful conversations over a warm mug of Slow Cooker Apple Cider and each time I have a batch cooking, it reminds me of all those good times.
Are you a hot chocolate person, or an apple cider person? I like both. I like to drink hot chocolate around Christmastime, and I enjoy Slow Cooker Apple Cider during the cool, fall months. I love this recipe because it not only tastes delicious but makes my whole house smell wonderful while it simmers too! Who needs an air-freshener when you can put on a pot of apple cider? Nothing beats the smell of those warm spices and the apples and oranges.