Fall is such a fun time to do DIY projects. This Fall Garland is not only adorable but smells amazing. You won't believe how great your house is going to smell for weeks after you make this Fall Garland! I always get compliments on this when people come over, and it really doesn't take a lot of effort to make so it's a win-win for me!
If you want another Fall DIY that's simple to make but turns out super pretty, you should check out this Fall Wreath too.
What you need
Applesauce-Cinnamon Dough
Leaf shaped cookie cutter(s)
Tempera paints/brushes
Polished hemp
Rafia
How to Make Fall Garland
Applesauce – Cinnamon Dough Recipe
Mix equal parts applesauce with cinnamon.(1 ½ Cups each used for this project). Mix until desired consistency is achieved. The dough should be easy to roll out and not too sticky. Add additional cinnamon if it seems too wet.
Roll out the dough so it is approximately a ½ inch thick. Cut leaf shapes and transfer to a baking sheet that has been lined with a silicone mat or parchment paper.
Using a straw or other round item, poke holes for hanging.( Be careful not to get too close to the edge, finished leaves may break if the hole is too close to the edge.)
Bake in a 200-degree oven for 20 – 30 minutes. The leaves should be firm and unbending. They will become brittle if baked too long.
Leaves may be painted after completely cooled. You can use a mixture of painted / plain leaves to get an authentic autumn feel.
Making the Garland
Cut hemp into 9 strands, each 6.5 feet long.
Tie all 9 strands together at one end.
Braid together, finishing by tying strands together at the finished end.
Using raffia pieces, attach leaves to hemp braid.
Hang leaves by lacing raffia through the braid. This gives it more stability than just tying around the braided hemp.
Cluster groups of 2 or three leaves together for variation in design.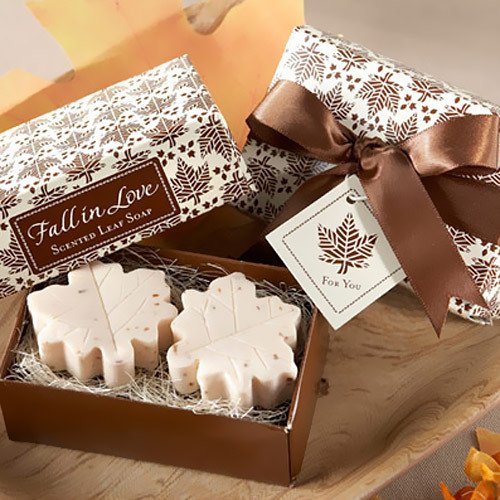 Fall Leaf Soap Favors

Happy Fall Y'all Mini Chocolate Chip Cookies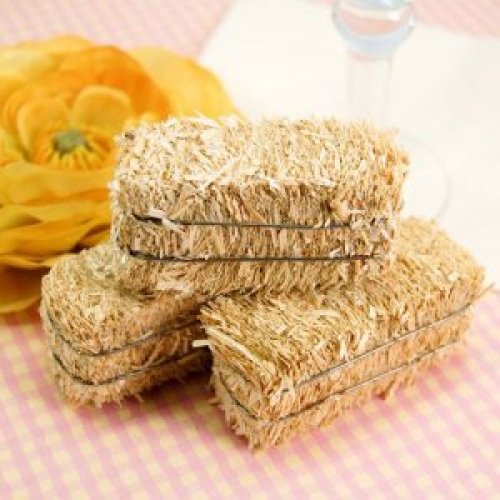 Mini Hay Bales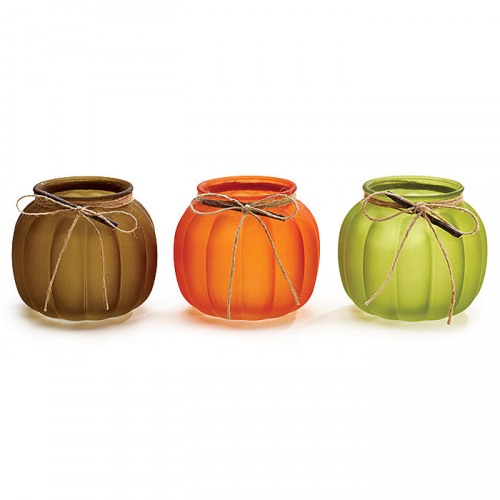 Pumpkin Vases

ENJOY! This garland will last for years and will continue to smell great.